Specialists in Precision Engineering
With a heritage dating back to 1919, we have a strong history built on providing precision engineering to a diverse range of industry sectors. Offering a variety of specialist engineering services and using materials and specifications to suit customer's exact needs, we produce power screw components with complimentary nuts and fittings.
Based on the technical expertise of our workforce, we can meet all your precision engineering needs and our strength is our focus on providing a solutions based approach. Our highly skilled workforce facilitate great flexibility and rapid response to specific customer needs.
The Kingston Engineering Story
At a time when the nation was recovering from the aftermath of the First World War, our business was starting out in Hull. We first began trading as Hull Motor Transport and Engineering Co in 1919, providing car and commercial vehicle repair to the motor trade.
1919
Starting out in 1919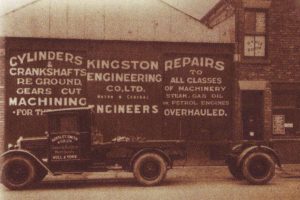 In those early years, when we were based at our original site on Dansom Lane in Hull, our business provided cylinder grinding and manufactured pistons.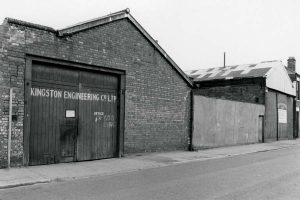 Under the leadership of Fred Markham, one of the best engineers in the area at the time and Thomas Simpkins, the business focussed on giving customers a personal service.
With a staff of ten employees and with growing success, the business was soon to move towards offering general engineering services. In these very early years, Kingston Engineering obtained a reputation for repairing saw milling machinery and printing machinery.
1924
The 20's through to the 40's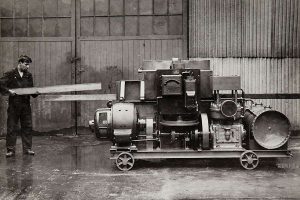 In 1924, the business changed its name to Kingston Engineering Co. Ltd. As early as 1930, the company first making screws, which would prove to be a very significant departure for the business.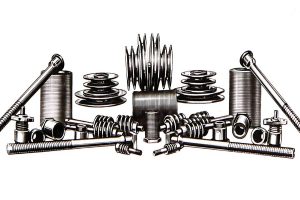 From 1930 to 1945, marked by the Second World War, Kingston Engineering was to significantly expand and develop its manufacturing facilities. During this time the company was also manufacturing components for aircraft undercarriages and most notably for the Stirling Bomber.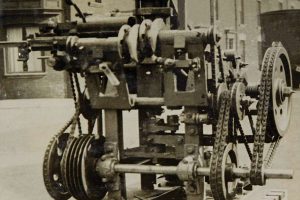 The workforce was to also significantly increase at this time. It was to be a very fortunate period for Kingston Engineering as the company premises were mostly unaffected by bomb damage during this time period.
40's and 50's
The Post War Years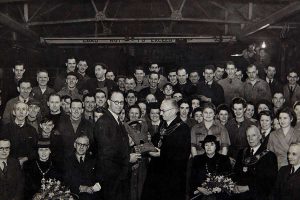 The years following on from the end of World War Two marked a time when Kingston Engineering was rapidly becoming more specialist in screw manufacture.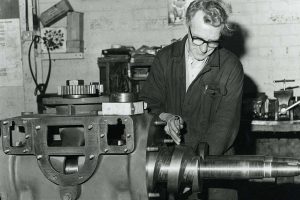 Now based on a significantly bigger site close by in Pennington Street, further developments during this next period saw the installation of more modern machinery and an increase in skill levels.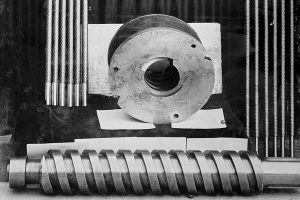 Kingston Engineering had at this time a growing reputation for specialist screw manufacture and not just for the home market. A growing export market saw the company export to Australia and South Africa.
60's through to the 80's
Milestones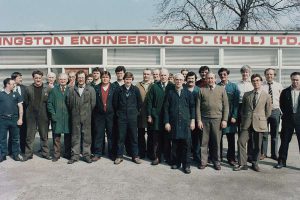 For Kingston Engineering, this period was marked by significant investment in the factory and particularly in modern machinery. Well-equipped workshops ensured that the company had extensive facilities for turning, milling, grinding, shaping and welding. These facilities were now all accommodated within a significantly expanded Kingston Engineering factory premises.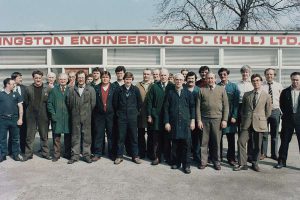 During this time, counter sales progressively moved from motor sales to industrial sales. The range of screws, sprockets, chains, bearings and pumps continued to expand as did the sprayed coatings side of the business, now offered for worn components. An off the shelf service in standard screw products was also introduced at this time.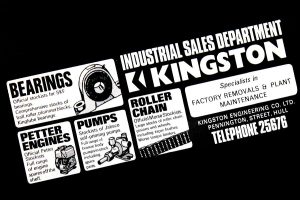 This period marked a significant milestone for Kingston Engineering in that they were now manufacturing specialist power screw products for increasingly advanced markets brought about by major technological developments.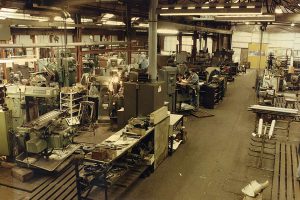 Export markets across Europe were further developed with Sweden becoming an important source of demand for the specialist skills of Kingston Engineering. As Kingston Engineering celebrated its 60th anniversary in 1979, the company was being run by direct descendents of the two founder families.
Evolving in the Digital Era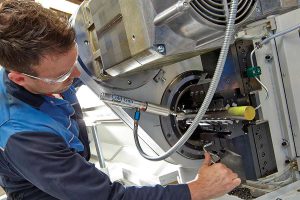 The emergence of the new media age brought with it many advancements in engineering as the industry harnessed the power of digital technology.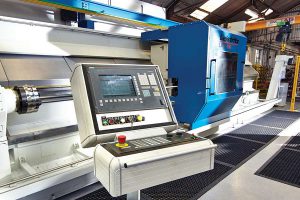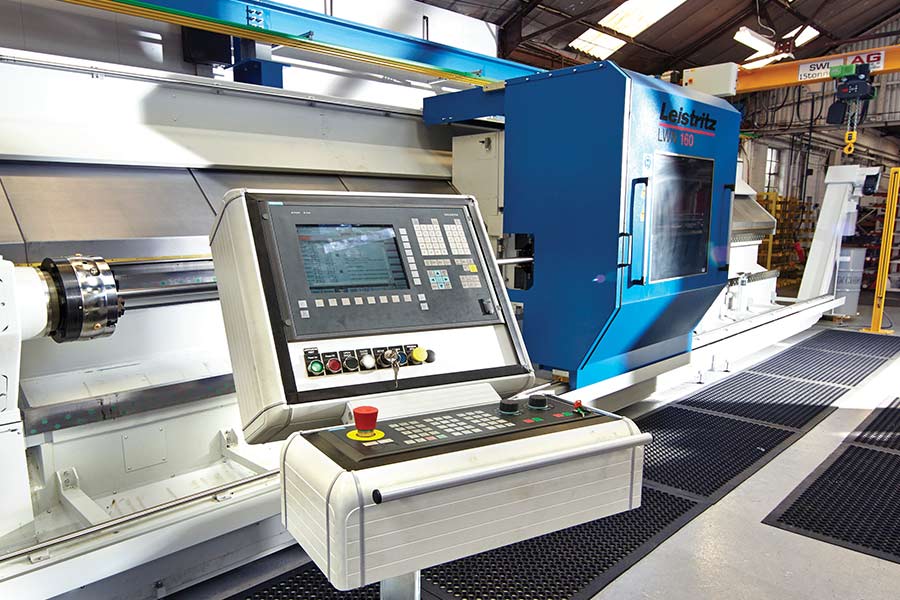 With an increasingly evolving digital landscape, Kingston Engineering's wealth of skill and flexibility meant that the company was well equipped to respond to these changing and challenging times.
Progress in the Decades to Follow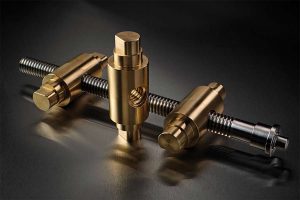 The next few decades saw significant technological developments and with it major investment in new machinery and in-house facilities at Kingston Engineering. With a heritage built on the foundations of skill, innovation and expertise, the Kingston Engineering business has shown great flexibility and the ability to be responsive to change over the decades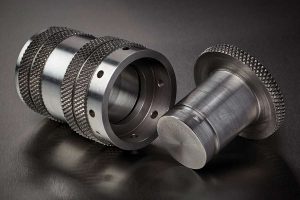 This enabled Kingston Engineering to offer advanced engineering solutions to customers and lead the way as one of the UK's leading specialist manufacturers and producers of bespoke Power Screws.
At Kingston Engineering, we are proud to have a highly skilled and dedicated workforce. We value the contribution that they make to our business and recognise the importance role each and everyone has played in our business, both currently and back the decades.
As a privately owned company, Kingston Engineering has always been a people focussed business. Many of our employees have been here most of their working lives. We are committed to investing in training and developing our workforce to ensure that our commitment to engineering excellence will mark our years ahead. In addition, our current apprenticeship programme also enables Kingston Engineering to embrace the future and to continue to build on our strong foundations of skill, innovation and expertise.
A Present and Future Built on Skill, Innovation and Expertise
As we reach our 100 year milestone at Kingston Engineering as a privately owned company, we are proud to continue our business where people are very important to us. Whilst many of our employees have spent most of their working lives with us, we also continue to invest in training as part of our commitment to supporting the next generations. Our current apprenticeship programmes ensure that we are well equipped in shaping our future.
Our policy is also to continually invest in our extensive inhouse facilities and also in new technologies as we approach the next chapter in our history. This will enable us to continue to deliver cutting edge precision engineering solutions to our customers.
At Kingston Engineering, our specialised precision engineering services are built on a a wealth of experience and a strong heritage spanning 100 years. Our commitment to engineering excellence wlll continue to mark our years ahead.